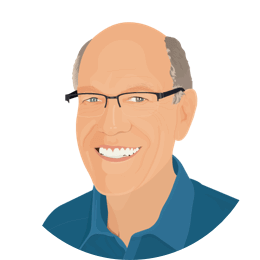 This is the second month, I am reading and reveiwing the accounting questions whose answered was given by respected Harold Averkamp, CPA, MBA. during May 2010. Read quick review of questions answered during April 2010 at
here
.
Ist Question
What is the difference between information and data?
Answer.
Prof. says, " Both are useful for decision maker but information is more more important than data because data needs to analyze for making it useful information. Information can be directly used for decision making process.
2nd Question
What is the entry to remove equipment that is sold before it
is fully depreciated?
Answer :
We can pass to journal entry.
a) First journal entry for transferring the depreciation upto sale of equipment to Accumulated depreciation account
Depreciation account Dr. XXXX
Accumulated Depreciation Account Cr. XXXX
b) Prof. also tells that we need to pass second entry for removing the cost of equipment and showing net profit and loss on sale of equipment.
Cash Account Dr. XXXX
Accumulated Depreciation Account ( total depreciation up to sale ) Dr. XXXX
Equipment Account at Cost Cr XXXX
Now if Dr. side is more than Cr side we will add Profit on sale of equipment account credit in above second journal entry. If Cr. side is more than Dr. side we will add loss on equipment sale account as debit. to balance the journal entry.
3rd Question
Why does a company debit Purchases instead of Inventory?
Answer :
Prof. Harold Averkamp
explained the reason on the basis of periodic inventory system. We can take two benefit by showing
purchase
account debit in purchasing of inventory. One is it can be different from cost of goods sold and other we can show the purchase return as credit for transferring bad goods to supplier.
4th Question
What is the weakness of traditional cost allocations?
Answer : Traditional cost allocations are often based on volume such as number of
products manufactured
,
number of direct labor hours
,
number of production machine hours, number of square feet
, etc. To allocate these special costs to all products on the basis of the number of production machine hours (instead allocating those costs based on their root causes) will result in individual product costs that are inaccurate and misleading. So,
ABC costing
is the best solution of it
5th Question
What are the methods for separating mixed costs into fixed
and variable?
Ans. Some time we need to calculate fixed and variable cost from mixed costs. Prof. suggests three method to do. First is graphic method, second is high low method and third is regression method. But I liked only regression method. I also read in my post graduation's statistical analysis and I know how can we estimated variable cost by increasing the usage of any machinery for production purposes. I also liked the way of answer which was given by Prof.